Intel just announced the 12th Gen Core Processors aka Alder Lake. Intel and their love of lakes 😂. The lineup includes what Intel calls the "world's best gaming processor, Core i9 12900K". For years, they were the giants of the benchmarks until their biggest rival AMD conquered their territory with the Ryzen 5000. For us the end-users, this cat-and-mouse game has many advantages, since it helps to get improvements quicker to the masses.
With this new 12th Gen Desktop Chips, Intel introduces a change of the age-old platform. With their Intel 7 Enhanced SuperFin etching process (still the 10nm Process with a shiny new name) they introduce to us a hybrid architecture, which combines a mix of larger high-performance cores paired with smaller high-efficiency cores, to desktop x86 PCs for the first time. 👏
It all starts with a new way of thinking for x86 chips by pairing high-performance (P-Cores) and high-efficiency (E-Cores) cores within a single chip. That well-traveled design philosophy powers billions of Arm chips often referred to as Big-Little (Intel calls its implementation Big-Bigger), but it's a first for x86 desktop PCs. The Golden Cove architecture powers Alder Lake's 'big' high-performance cores, while the 'little' Atom efficiency cores come with the Gracemont architecture.
Intel's Alder Lake brings disruptive new architectures and supports features like PCIe 5.0 and DDR5 that leapfrog AMD and Apple in connectivity technology and also outstrip Ryzen's core counts in mobile designs.
Here is a spec sheet of what this new Intel's Lake is offering;
Up to 16 Cores (8 performance, 8 Efficiency)
Up to 24 Threads
Up to 30MB Cache
Up to Max Clock of 5.2Ghz
For intricate details Alder Lake have a read: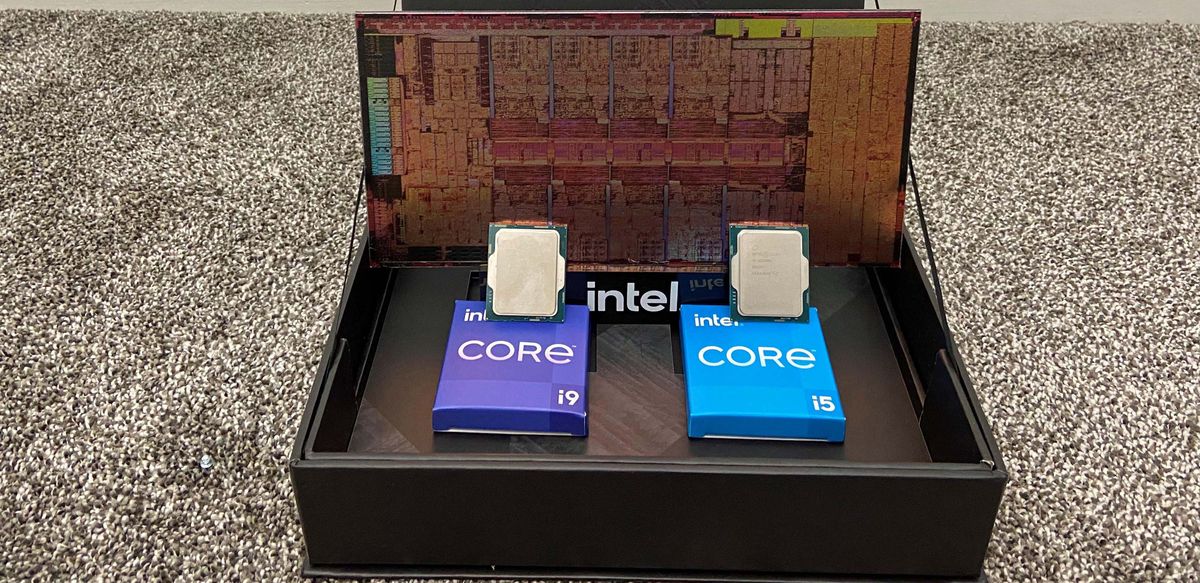 Fierce competitors challenge Intel on both sides. Apple's M1 processors have set a high bar for hybrid designs, outperforming all other processors in their class with the promise of more powerful designs to come. Meanwhile, AMD's Ryzen 5000 chips have taken the lead over Intel's aging Skylake derivatives. Intel's Rocket Lake chips overtook AMD in single-threaded performance, but they still trail in multi-core workloads due to Rocket Lake's maximum of eight cores, while AMD has 16-core models for the mainstream desktop.
Intel is coming back, guns blazing, promising they will tune Alder Lake for High performance, a must for desktops and high-end notebooks.
2022 is promising to deliver on a good silicon war. It promises to be one of the best times to buy a laptop or build a pc. For consumers, the choices will be limitless.
As for AMD, your move !!!